Slipways
Slipways PC - just released!
---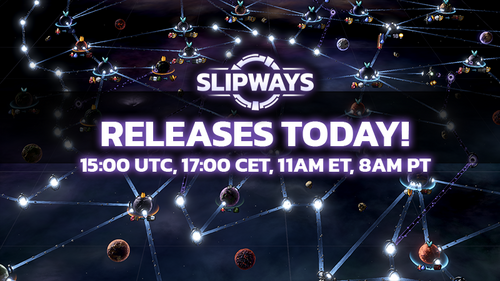 After 19 months of hard work, I'm proud to announce: Slipways is now out!

It has been a long journey to get to here - a journey that started right here with the release of the original PICO-8 version! Itch.io has given the game a platform and room to grow. Hundreds of people still check back daily to play the original and I'm really grateful for their continued interest in the game.

It's only been 3 short years since the PICO-8 release, but it feels like ages from where I'm sitting. In that time, I matured a lot as a game developer, acquired tons of new skills and transitioned from making tiny games in my bedroom to... well, making BIG games in a different bedroom! For the last two years, my life has been revolving around getting the updated version of the game into your hands and making it the best possible realization of the Slipways concept. I believe all this hard work has paid off and the new version is a worthy successor to the original, expanding and building on it without losing its unique appeal.
Now, everything hangs in the balance! Is the game going to be a success? Will it get enough sales so that I can carry on as a full-time game developer? I think the answer is yes, and this is the most excited I have ever been in my life!
If you'd like to help out, there is nothing better than simply getting a copy here on Itch! I can't wait to see what you all think, so please do leave a review or a comment.

Thanks for reading, and see you around the galaxy!